Automated SEDAR® Data Delivery
An innovative toolset that automates the posting of regulatory data onto IR websites.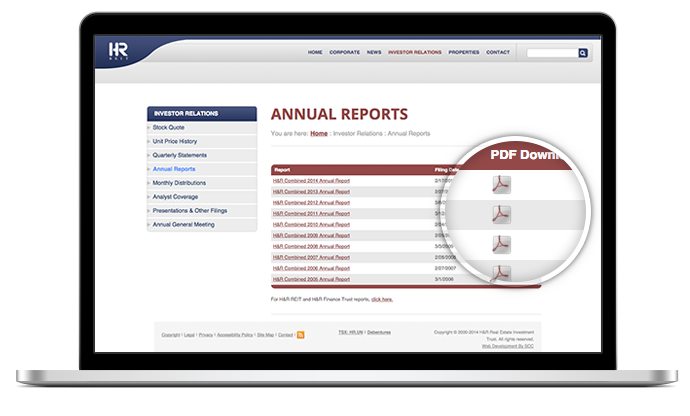 SPOTTM by Sutton Integrated streamlines information delivery to your company's investors.
Contact us to arrange for a demonstration. Sign Up
Your regulatory disclosure and information publication obligations are critical activities. Time spent by IR teams gathering, organizing, administering and posting regulatory information onto a company's IR website is time taken away from deepening relationships with the investor and capital market community. Let us help you change this.
Sutton Integrated's SPOTTM (Securities Publishing and Online Transfer) Service is a proven, robust and proprietary technology that automates the retrieval, sorting, parsing and display of regulatory data from SEDAR® onto your IR website. This ensures that regulatory information automatically appears on your website shortly after its release onto SEDAR®. It's accurate and on time, and it eliminates manual processing. It's that simple.
SEDAR® is a registered trademark of the Canadian Securities Administrators