History
Sutton Integrated is proud of its history and the many milestones achieved over 28 years in business
Sutton Integrated Founder, Gord Sutton leaves the Globe and Mail Magazine as Production Manager

1989

Company launches with a focus on business to business marketing and communications

1992

Sutton Integrated completes its first Annual Report for Falconbridge Gold

1996

Sutton Integrated launches new division for website design and development

2002

Completion of Sutton Integrated's first Corporate Social Responsibility Report (CSR) for Toronto Hydro

2002

Sutton Integrated launches the DisclourePlus® Investor Relations website tool

2005

The DisclosurePlus® brand is registered as trademarks

2011

Sutton Integrated launches v1 of its proprietary Content Management System (CMS)

2012

Completion of Sutton Integrated's first Online Annual Report featuring a tool to merge to a PDF

2012

Sutton Integrated launches v1 of its Data Visualizer (now the Data My WayTM tool)

2012

Sutton Integrated develops "Listen to this Page" technology

2012

Sutton Integrated develops its Customized Reporting Tool (now the Report My WayTM tool)

2013

Sutton Integrated develops the first version of the Print Generator (now the Dynamic Print GeneratorTM)

2014

Sutton Integrated creates its first Online Annual Report using the Dynamic Print Generator

2015

Sutton Integrated sells its first Online Catalogue using the Dynamic Print Generator

2015

Sutton Integrated completes significant development of the Dynamic Print Generator

2016

Sutton Integrated launches plans for significant expansion
Approach
Throughout its history, Sutton Integrated has adapted to the evolving needs of the market and of its customers. We continually review and challenge the basis of our business strategy to ensure alignment with the market and to anticipate its future needs. Our vision and mission expresses Sutton Integrated's roadmap for the future.
---
Our Vision
To improve how organizations deliver information and connect to its stakeholders through the use of technology.
We believe that technology enhances the efficiency of information delivery. It allows people and organizations to share information with more people and in more places than ever before. By investing in proprietary technology that allows customization of information delivery onto any screen format, and in print, Sutton Integrated is uniquely capable of helping customers improve stakeholder connection.
---
Our Mission
Sutton Integrated delivers unique and innovative solutions for stakeholder communications and information delivery that support the achievement of measurable, sustainable and positive outcomes.
There is no shortage of companies offering communications and web development services. Sutton Integrated is differentiated by its approach to business, which is expressed well by our mission. Sutton Integrated collaborates with clients to identify and deploy innovative solutions that focus on the achievement of specific and measurable business outcomes. When accomplished, Sutton Integrated's business solutions are often cost neutral, but most commonly provide a measurable ROI and contributes meaningfully to bottom-line performance.
---
Our Values
Excellence – Innovation – Customer First – Value – Honesty – Accountability – Spirit – Community
Values matter because they shape the relationship we forge with customers and employees. Life's best relationships are usually those anchored in common values and where alignment encourages cooperation, openness, and a shared desire to achieve success. Sutton Integrated's values embody who we are and what our clients can expect in everyday interactions.
Communication Through InnovationTM
Our Tagline
Communication Through InnovationTM
Our tagline is simple because our focus is simple. Sutton Integrated concentrates on delivering the most innovative strategies and solutions possible for communication by leveraging nearly 3 decades of experience helping clients. We do this through the use of new technologies and best practices. We call this Communication Through InnovationTM.
---
Leadership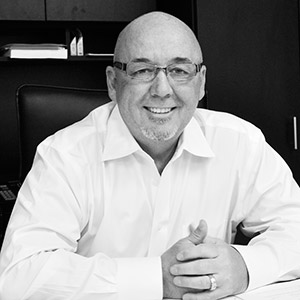 Gord Sutton, Founder & CEO
Gord founded Sutton Integrated 28 years ago with the vision of creating a fully-integrated marketing, technology and corporate communications firm providing results-oriented strategic solutions combined with world-class design. With an intuitive understanding of business strategy and an unparalleled mastery of the development process, Gord has been the driving force behind Sutton Integrated's success and the communications achievements delivered to its clients.
Gord's appreciation for real-world principles led to the development of Sutton Integrated's operating philosophies, which fundamentally concentrate on innovation and delivery of solutions consistent with its mission, vision and values. Over the years, Gord has been an active participant, board member and promoter of a number of charities that support disabled children in Canada, including Reach for the Rainbow, Silent Voice, CARD and Anaphylaxis Foundation of Canada.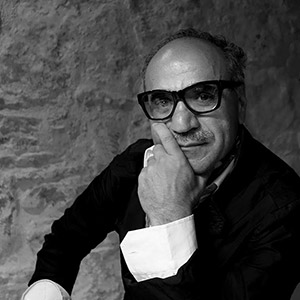 Mahmoud Ramezani, Creative Director
Mahmoud Ramezani (mzani) is among Canada's foremost graphic designers. Along with a Masters program in Fine Arts, from York University (1983) Professor at Sheridan College, Mahmoud brings over 35 years of experience to the table. His work has been highly recognized in the graphic design industry and covers a broad range of clients, including some of the most noteworthy organizations in the country.
Among awards recognizing Mahmoud's work are "Best Annual Report in Canada" and a variety of Gold and Silver awards from the International ARC Awards in New York City, the industry's most prestigious awards competition for excellence in Annual Reports. Mahmoud's inherent skills, education, experience, understanding of traditional design principals and grasp of the modern design technology is rarely matched in Canada.
Careers
The Sutton Integrated team is a tight knit group of professionals with extensive experience in corporate communications, investor relations, branding, technology development, B2B and B2C marketing, creative development, copywriting and project management. The capabilities of the Sutton Integrated team are punctuated by advisors who bring new ideas, experience and energy.
---
We invite inquiries from uniquely talented individuals. Whether for a current position, or for a future role as part of our growth strategy, Sutton Integrated is keen to hear from individuals who are excited by our vision, that connect to our company values, and would thrive in a team environment.
We look beyond years of experience on your resume. We care most about people who possess the attitude, capability, and passion to excel when given the opportunity to do so.
This all sounds great, doesn't it? Well, how about working minutes from the subway line, in a snazzy studio environment within a heritage building. Does a full benefits plan and the opportunity to work with energetic, bright and motivated teammates further excite you?
If we've captured your attention, and you fit one of the following roles, then give us a call.
Business Development Managers
You are best described as high-energy, achievement-oriented, growth-focussed and a natural relationship builder. Your natural curiosity follows the path for helping customers solve business problems. Who you are is evidenced by the extensive network of relationships that consider you a trusted advisor and solution provider. Past and current customers are keen to express their appreciation for the level of service and commitment you demonstrate. You come to work each day with optimism, energy and focus, and take time to infuse positive energy onto the team around you. If this is you, then contact our CEO, Gord Sutton.
Inside Business Development Specialists
You're undaunted by challenges. You have an immense capacity to research and identify where opportunities exist, and your approach to making contact by phone and engaging people seems effortless. Whereas most have trouble making contact with busy decisions makers, you have the confidence and a special talent ability to readily connect with them and make an immediate positive impression. You are driven by the satisfaction of helping individuals and organizations find answers and solve problems. If this is you, then contact our CEO, Gord Sutton, and demonstrate what you are all about.
.NET Applications Developers & Front-End Designers
There are those who write code, and those whose code demonstrates clarity of thought and an understanding of how to do build things right. There are those who create unique visual concepts, and those whose work is widely considered to be special. Your experience is reflected in your portfolio of work and is a notch above your peers. If this is you, we are ready to have our socks knocked off. Contact our CEO, Gord Sutton, and let's chat.
Partnerships
When companies and individuals come together with unique but complementary strengths, values and interests, there is an opportunity to go further together than by going forward alone. Sutton Integrated's vision involves broadening its footprint of solutions delivery to strategic markets across North America. We are open to speaking to established and successful prospective business partners interested in the following:
Solutions Partners
You are a communications agency, marketing services, PR or IR advisory firm that wants to broaden its solutions offerings. Your clients can benefit from using some of Sutton Integrated's innovative solutions, and you recognize the value in speed to market and promote a proven platform. Sutton Integrated is interested in companies that want to grow their business by offering additional solutions that are unique and can be delivered by Sutton Integrated as a business partner. You retain and manage your customer relationships while Sutton Integrated delivers solutions behind the scenes.
Learn more about how to extend your offerings and generate growing project-based and ongoing monthly income streams by contacting our CEO, Gord Sutton.
Market Partners
You are a business-to-business services company that provides services to CEOs, Marketing and Communications VPs, and Investor Relation professionals. Your offering of services is complementary to those of Sutton Integrated, and you recognize the opportunity to build accretive revenue by representing Sutton Integrated in your local market.
Sutton Integrated is interested in companies interested in growth by representing Sutton Integrated exclusively within a specific city or state/province territory. Company principals with a stellar reputation and deep relationships with key decision makers are encouraged to get in touch with our CEO, Gord Sutton, to learn more.
---
Contact Us
Our Office:
Sutton Integrated Solutions
235 Yorkland Blvd, Suite 1104
Toronto, Ontario
M2J4Y7
T: 416 502 8607
Toll-Free: 1 877 471 4722
Some Of Our Clients
---